Canton City
Public Health
James M. Adams, RS, MPH
Health Commissioner
Board of Health
President
Mayor Thomas Bernabei

President Pro-Tem
Stephen Hickman, D.V.M.

Vice President
Patrick Wyatt
Amy Lakritz, M.D., FAAP
Cleo Lucas
Dr. James Johns, M.D., FAAFP
CONTACT US
330-489-3231
330-489-3335 fax
Hours: Monday - Friday
8:00 a.m. - 4:30 p.m.
(Excluding holidays)

Office Address
Canton City Public Health
420 Market Avenue, North
Canton, OH 44702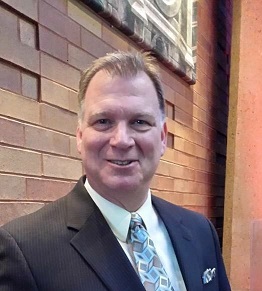 Mr. Wyatt is highly involved with the city of Canton. He is the president of the Downtown Canton Special Improvement District (DCSID) and co-owner of the Carpe Diem Coffee Shop in downtown Canton along with his wife, Cathy. He is a son of Canton's former Chief of Police, Thomas Wyatt. He has a Bachelor of Arts in Management and a Master of Arts in Organizational Leadership, both of which he obtained from Malone College. He spent 36 years as a senior investigator for Nationwide Insurance and served as a part-time detective and officer with the Jackson Township Police Department for 24 years. He remains a senior officer/deputy for Stark County. Mr. Wyatt has served on the Board of Health of Canton City Public Health since 2015 and is the current vice president of the board.